Q - How did Robo Challenge get involved with Robot Wars?
Robo Challenge are contacted regularly with regards to creative engineering projects for TV shows and PR campaigns. Our reputation of high quality work, fast turn arounds and friendly family run business means we are the go-to company for a lot of exciting projects such as this.
Q - What metals are the robots made from?
Each House Robot is d with unique materials and metals to suit their needs. We use a wide range of metals such as mild steel chassis', Hardox wear plate weaponry, Armox armour plating and Titanium such as the axe head on Shunt. Some of the robots even have thick fibreglass bodies to the more organic profiles that help the character of the machines.
Q - The making of the robots included welding using an R-Tech MIG180, MIG250 and TIG210EXT. What were the team's thoughts on using these machines?
Welders and Plasma cutters were the 2 main tools we used to the robots. This meant that they were in use constantly, with often 3 welders and the plasma cutter being used at the same time for hours on end each day. With such a wide range of metals to work with, the tools performed flawlessly. We had to weld and cut anything from 1mm mild steel sheet up to 20mm thick Hardox wear plate. The ease and speed of set up of all of our tools are critical to get large projects like this completed quickly and to extremely high standards. The R-Tech equipment didn't disappoint. It's nice to finally weld with a TIG that's silent and doesn't interfere with the old analogue radio!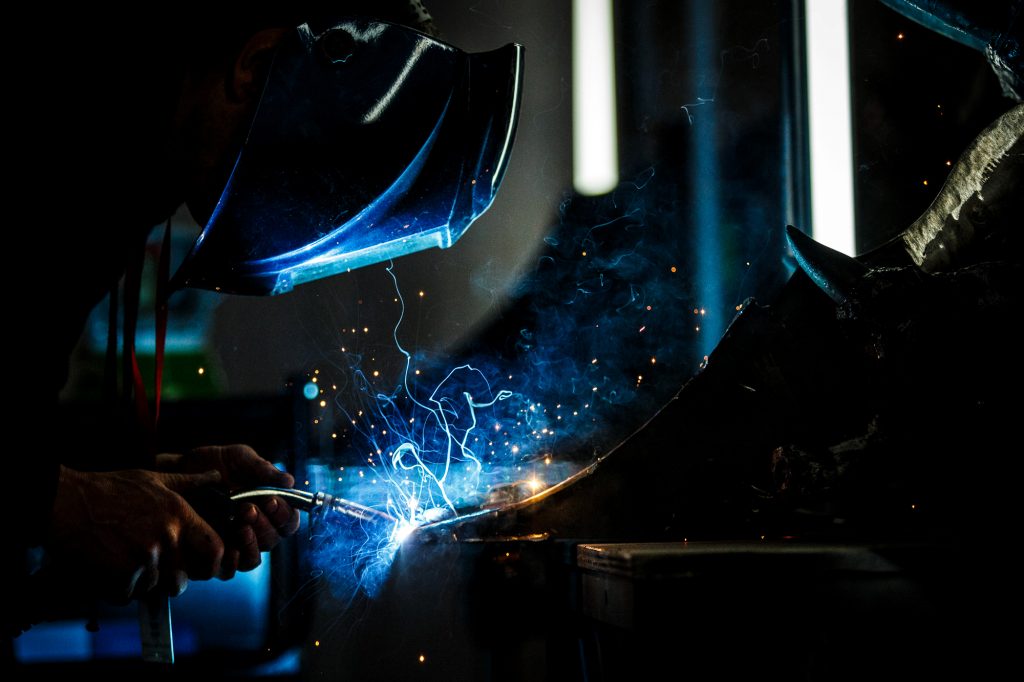 Q - How long did it take to build each of the robots?
Ideas, sketches and meetings went on for quite some time before Robot Wars was announced on what the house robots would be, how they would function and what components would be used. We then had around 7-8 weeks to get all 4 physically built and transported up to Glasgow ready for battle. This was very tight, and I am extremely happy with the end results.
Q - How many of you are there in the team and do you have dedicated team members for each robot?
During our initial designs and discussions, it was clear that we each had our favourite robot from the original series, and our ideas grew with our passion for working on that machine. With this in mind we split into 3 teams, with a leader of each to work on and the 3 smaller House Robots, Matilda, Dead Metal and Shunt. We then all joined together to the 741kg beast that is Sir Killalot!
Q - Did you come across any issues in the rebuild and how did you overcome them?
Collectively, our main team of 4 have over 55 years experience in building fighting robots, and with that comes a lot of knowledge on what works and what doesn't. Just like an engineer can look at a problem and find the solution out of instinct, we can do the same with robots. We have d all sorts of projects for TV and PR campaigns so we are very familiar with the technologies used, the reliability and how these components work in unconventional circumstances. We had very few issues along the way, which is what allowed us to complete them in such a short timescale. There are the obvious things where we have a change of mind of the placement of a component or the visual aspect wanted tweaking, but all in all the builds went very smoothly.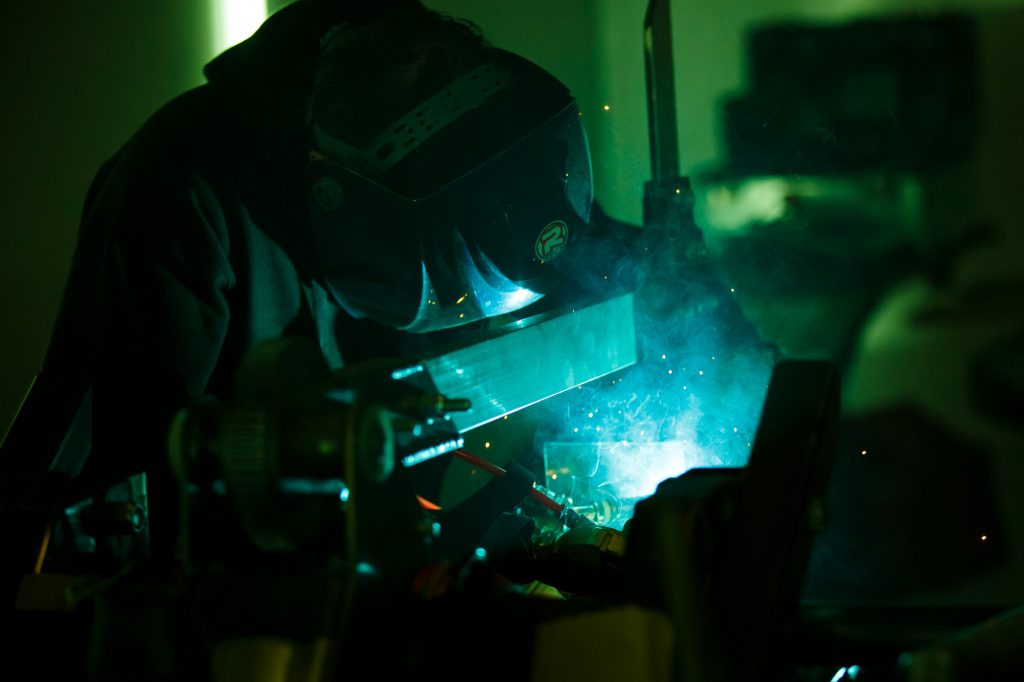 Q - There are only 4 house robots, how did you decide which ones to bring back?
I think this was the easiest choice for everyone involved. As consultants on the show, we searched on Robot Wars fan pages and websites where there were LOTS of discussions about the original house robots, which ones they liked and which they didn't. There was a clear top 4, each with unique characters and weaponry that we felt could really be improved upon. We sent our findings and opinions to Mentorn (Production company behind the original and new Robot Wars) and BBC who also agreed that bringing back Matilda, Dead Metal, Shunt and Sir Killalot was a great way to kick off the new series. Early on there were discussions of creating all new designs, however I think BBC have made a great choice with bringing the fan favourites back, evolved and better than ever.
Q - What weapons have each of the robots got?
Each House Robot is unique in its weaponry.
Matilda : Flipping tusks capable of lifting 1.5tonnes, and a 35kg Hardox flywheel on the rear to tear into its prey.
Dead Metal : Large 1.4m wide grapplers clamp with 300kg to hold opponents in place, whilst the 450mm dia 4000rpm friction saw cuts through almost any material.
Shunt : Titanium tipped axe, that swings over in less that 0.25ms onto its opponents. Powered by CO2 it also has a Hardox Bucket on the front to flip with more than 350kg of force.
Sir Killalot : 2 large hydraulic operated arms capable of lifting 300kg each. One is equipped with a large drill lance, and the other with a powerful crushing claw with more than 2500kg of crush at the tips.